Welcome to the new MidBergen Communities. There were a growing number of problems with the system we had for the previous site, which necessitated moving entirely across to a completely new system; this was a time consuming venture, working heavily with a moving target. Due to necessity, we have reopened a little prematurely; we should be operating on all cylinders within the next few weeks. Look for new features, including blogs by local writers, better coverage, and special directories for our local not-for-profits.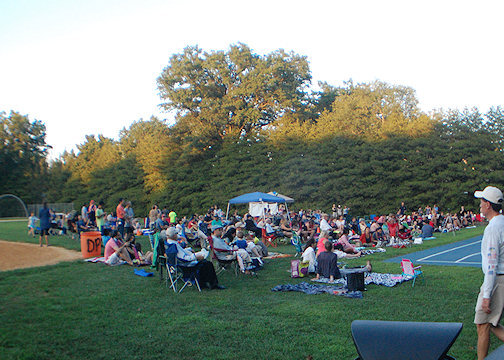 The Bergen County Historical Society's Christmas Concert Series was, as usual, a sold-out hit!
Details

Written by

Bart Lidofsky

Category: Theater Reviews
Can you succeed with hard work alone? How important is luck? And when your very survival is put up against staying true to yourself, how far will you go? With discussions about "privilege" of various forms becoming increasingly common, the message in Good People, currently being performed by the Bergen County Players at the Little Firehouse Theater, that question is key throughout. And, for good measure, playwright David Lindsay-Abaire throws in another factor: How important is it to be "good people",  someone who is honorable, true to one's self and culture, and on whom you can count.
Details

Written by

Bart Lidofsky

Category: Events
While this is a time of year for gift giving, in a number of countries, notably the Netherlands, the day for gift giving is St. Nicholas (or Sinter Klaas) Day, on December 6th. And this time of the year, in honor of the Dutch colonialization and influence in this are, the Bergen County Historical Society celebrates Sinter Klaas Day.
Details

Written by

Bart Lidofsky

Category: Events
On the shores of Cooper's Pond, on December 5th, 2015, the town of Bergenfield, assisted by the South Church, welcomed in the Christmas holiday season with their annual "Holiday in the Park!" celebration.
Details

Written by

Bart Lidofsky

Category: Events
The weather outside was far from frightful, but Dumont's annual Winter Festival was so delightful on December 4th. And, although the gateway to the festival was broken, and couldn't be set up, it did little to damp the enthusiasm of the crowd who came to see the tree lighting, greet Santa Claus, and join in the general celebration.