Welcome to the new MidBergen Communities. There were a growing number of problems with the system we had for the previous site, which necessitated moving entirely across to a completely new system; this was a time consuming venture, working heavily with a moving target. Due to necessity, we have reopened a little prematurely; we should be operating on all cylinders within the next few weeks. Look for new features, including blogs by local writers, better coverage, and special directories for our local not-for-profits.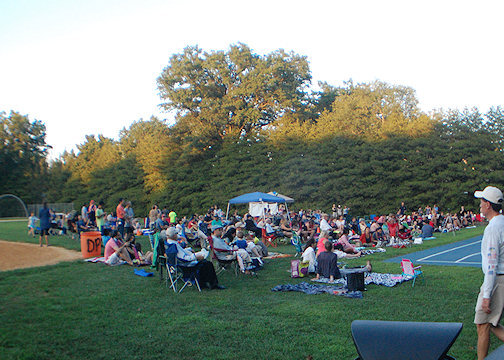 The Haworth Coffeehouse moved to the Haworth Public Library/Community Center on March 5th, with over 70 attendees congregating in two rooms!
Details

Written by

Bart Lidofsky

Category: Theater Reviews
While advertising can help sell a product, the wrong advertising can work against a product. For example, back in the mid-1980's, actress Whoopi Goldberg made a series of light mysteries. Unfortunately, they were advertised as broad comedies. The result was that fans of light mystery didn't go because they thought they would see broad comedies, and fans of broad comedies who went were disappointed. Enchanted April, currently being presented by the Bergen County Players, is a charming little play. The description on their website, however, may attract people who would be disappointed, while keeping away people who would truly enjoy the play. So, if you want to see which group you are in, keep reading.
Details

Written by

Super User

Category: Events
Article temporarily unavailable.
Details

Written by

Bart Lidofsky

Category: Theater Reviews
The theater can do many things. It can take you to different places. It can provoke deep thought. Or, sometimes, it can just provide a night of total silliness. And if the last is what you are looking for, then the Bergen County Players production of Ken Ludwig's Leading Ladies will satisfy, in spades.