NOTICE: Due to the complexities of the upgrades, we have decided to place MidBergen Communities on hiatus until February, 2017.
Welcome to the new MidBergen Communities. There were a growing number of problems with the system we had for the previous site, which necessitated moving entirely across to a completely new system; this was a time consuming venture, working heavily with a moving target. Due to necessity, we have reopened a little prematurely; we should be operating on all cylinders within the next few weeks. Look for new features, including blogs by local writers, better coverage, and special directories for our local not-for-profits.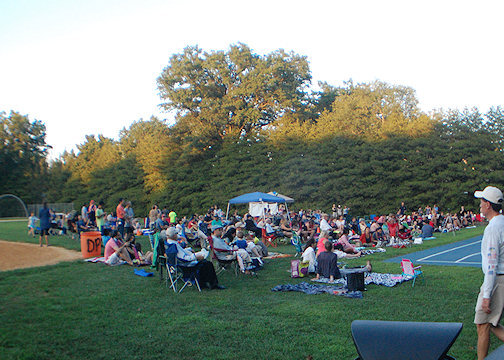 A great audience showed up at Haworth's Midsummer Night's Jam!
Details

Written by

Bart Lidofsky

Category: Theater Reviews
Once a play is produced, it tends to be stuck in time, the script locking it into the time and place it was made. Cabaret is different. Since its original production in 1966, society has changed, attitudes have changed, and the musical has been updated to move along with it, concentrating more on attitudes within the play than the plot or script. Half a century after its Broadway debut, the Bergen County Players have put on a production reflecting these updated sensibilities.
Details

Written by

Super User

Category: Events
This article is temporarily unavailable.
Details

Written by

Bart Lidofsky

Category: Events
Every year, many communities in America hold a National Night Out. According to the official site, National Night Out (or NNO), held the first Tuesday in August, is "an annual community-building campaign that promotes police-community partnerships and neighborhood camaraderie to make our neighborhoods safer, better places to live." New Milford is currently the only town in the MidBergen area of New Jersey that hosts a NNO, as an event for demonstrations by police and local groups, as well, as a way for the people of the town to get together.
Details

Written by

Bart Lidofsky

Category: Politics
This article is temporarily unavailable.